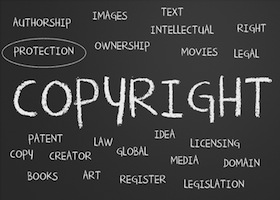 Intellectual property rights include the creation and protection of visual and audio materials, educational curriculum, books and manuscripts, and ideas set forth in tangible form. We work with artists, educators, nonprofits, and business owners to determine how this property can be protected from time it is created to when it is time to license, use, or sell it.
Trademarking a business name and logo is vital to building up the goodwill of a business and avoiding confusion in the marketplace. We are successful in obtaining trademarks and stopping the unauthorized use or infringement of your intellectual property. We can assist with:
Filing for and obtaining federal trademark designation
Drafting "work for hire" agreements
Licensing agreement to obtain revenue from intellectual property while ownership is retained
Selling intellectual property
Registering copyrights
Dealing with copyright and trademark infringers.
Assure documents and WebPages are properly protected from infringement.
Make sure your intellectual property is protected. Call us today to learn how we can help protect you or your business today.