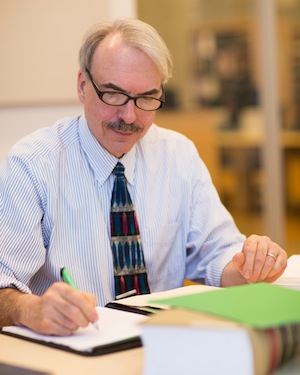 Some swashbuckling entrepreneurs cannot be stopped in their quest to start one or more businesses and expand them as opportunities arise. In response to downsizing or other circumstances, some people have decided to create either full or part-time businesses as a hedge against the uncertainties of traditional full time employment.
We work with a wide variety of businesses and welcomes the chance to counsel each business owner on how to reduce their legal risks in business operations. We also counsel on other sorts of business needs, such as what types of insurance protection may be needed, marketing and sales plans, and a detailed projection of your financials.
Starting a business requires thorough planning and the right foundation. We assist business owners in the formation of legally sound business entities and help entrepreneurs devise business strategies that help them achieve their goals. We can help with joint ventures and entity formation, including:
Limited Liability Company (LLC)
Limited Liability Partnership (LLP)
S-Corporations, and more.
Legal Services
As both a law firm and professional services firm, we offer legal services that include business organizational document drafting, business agreements, employment handbooks and relating policies, copyrights and trademark, and on-going legal and business advice. While you run your business, we will help you with your legal needs.
We can draft, review and negotiate contracts related to business activities, including:
Employment and independent contractor agreements
Leases
Service contracts
Releases and waivers
Technology contracts
Intellectual property agreements
Software Licensing
Non-compete agreements
Confidentiality/non-disclosure agreements, and more.
Multiple-Owner Businesses May Need an Operating Agreement
A business entity such as a corporation or LLC which has more than one owner should have an operating agreement and a buy-sell type of agreement. An operating agreement provides the details on how the owners have agreed to run the business. This includes how management duties are divided and how many votes each owner has at a meeting of the board.
The operating agreement should also detail how changes in the board of directors will be handled. For example, whether additional board members are allowed through purchase of part of the business or are invited in for their expertise. The operating agreement should provide details of how new directors are elected, how long their terms run, their voting rights, and how to remove them.
In addition to directors — or governors in the case of LLCs — businesses also have shareholders. The rights of shareholders may be different from the rights of the directors, even if they are the same people. Shareholders need to know how they can sell their shares, when, to whom, and for how much.
Buy-sell type agreements are needed whenever there is more than one owner of a business. A classic example in a small corporation is the death of one of the owners. Without a buy-sell agreement, if your partner dies your new partner may be his or her spouse or child. The existing owners are then stuck with dealing with partners they did not bargain for. Such heirs may want to have decision-making power on the board of the corporation, often with no skill or expertise in the business. This is generally bad for all concerned and can be avoided through a buy-sell agreement that states exactly what happens when a shareholder dies or becomes mentally incompetent. Often the agreement will state that the deceased person's shares may be immediately purchased by existing shareholders or by the company itself. The purchase price of the shares should also be covered in the agreement.
Finally, when a shareholder wishes to voluntarily sell shares, disagreements can arise over to whom the shares can be sold. Selling them on the open market may not bring the best price and will dilute the decision-making power of the existing shareholders. That is why the agreement should also control these matters so that arguments do not ensue during the life of the business, which can jeopardize revenue and operations.
A good operating and buy-sell agreement must be detailed and customized to the business owners' situation and anticipate their current desires and future contingencies. Going without one is a poor idea in the short term and a worse idea for the long term.
Business Plan
Our premier service is the creation of a customized, robust, detailed business plan. As a subset, less robust plans are available according to your needs. For more information on this service, visit the Business Plan page of our site.